San Diego hosts Annual Meeting
More than 5,000 lawyers and judges are expected to converge in San Diego next month for the first-ever concurrent conventions of California's three key legal organizations. The State Bar's Annual Meeting, the Judicial Council's Statewide Judicial Branch Conference and the California Judges Association Conference will be held simultaneously, focusing on the themes of judicial independence, public trust and confidence in the judiciary and improving access to justice.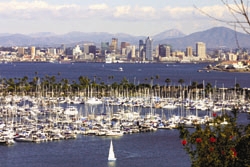 (Click to Enlarge)
(Online registration available)
Both the State Bar and CJA meetings will run from Sept. 8-11, and the Judicial Branch Conference begins one day earlier.
Legal professionals can combine business with pleasure, taking advantage of the beach city's varied cultural offerings while taking a break from the numerous MCLE courses, interspersed with luncheons, dinners and entertainment.
Meetings and educational courses will be held at the San Diego Marriott Hotel and Marina and the adjacent San Diego Convention Center. Participants can earn up to 20 hours of MCLE credit, have access to an Internet Café in the exhibition hall, and, if so inclined, exhibit work in the annual bench and bar art show.
For detailed information on the events and educational programs, as well as hotel and travel arrangements, visit calbar.ca.gov/annual meeting. Pre-registration, which closes Aug. 19, may be completed online or by mail or fax. A single registration fee buys entry to all but the special ticketed events. Because so many attendees are expected, early registration for both hotels and MCLE courses is strongly encouraged.

Patterson
The bar's 78th Annual Meeting kicks off at noon on Thursday, Sept. 8, with an address by best-selling author Richard North Patterson, who has written 13 novels. Formerly a trial lawyer, Patterson served as the SEC's liaison to the Watergate special prosecutor and is now on the boards of several Washington-based advocacy groups dealing with gun violence, political reform and reproductive rights. Recipients of scholarships awarded by the Foundation of the Sate Bar will be honored. Tickets to the luncheon are $35.
The opening night reception offers complimentary hors d'oeuvres and no-host cocktails and presents an opportunity to network and meet other attendees as well as visit exhibitions of the most up-to-date services and supplies for any legal practice. More than 100 vendors will offer products ranging from computer software to publications, and a concentration of a dozen State Bar booths will provide information about a wide variety of services and publications offered by the bar. Computers will be available for attorneys to create an electronic member profile on the bar's Web site.
Schroeder
Later Thursday evening, California Women Lawyers hosts its 31st annual dinner with a keynote speech by Chief Judge Mary M. Schroeder of the U.S. Court of Appeals for the Ninth Circuit. Dinner tickets are $95.
Presidents-elect of bar associations, other presidential-track officers and executive directors can spend the day Thursday at an all-day bar leaders conference, where they can pick up tips on the skills essential for success in a leadership role. The conference will feature national and local experts discussing leadership, governance, finance and communications.
The meeting gets into full swing Friday, starting with a breakfast co-sponsored by the bar's Business Law Section. William P. Wood, California's undersecretary of state, will discuss election issues and challenges, including voting technology and the state's response to the Help America Vote Act. Tickets are $25.
The luncheon Friday features forensic psychiatrist Dr. Park Dietz, who has served as an expert witness in numerous high-profile trials and consults with the government and business. Co-sponsored by Continuing Education of the Bar, the luncheon costs $35.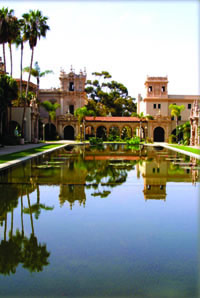 (Click to Enlarge)
An awards ceremony sponsored by the bar's access and fairness committees will be held Friday evening; the President's Pro Bono Service Awards, the Loren Miller Legal Services Award and the Jack Berman Award to a young lawyer will be presented at that time. The president's reception and concert featuring The Highwaymen, the popular folk group from the 1960s, will wrap up the day. Tickets are $25.
The judicial branch general session for the bench and bar begins at 8:30 a.m. Saturday with a roundtable discussion featuring California Supreme Court Justices Ming Chin and Kathryn Werdegar, Attorney General Bill Lockyer and former Solicitor General and special prosecutor Kenneth Starr. Moderated by Manny Medrano, the Supreme Court and legal affairs correspondent for ABC News, the panel is expected to provide a unique vantage point on the trends and challenges facing the California judicial system.
Also at the session, Chief Justice Ronald George will deliver his annual State of the Judiciary address, new members of the State Bar Board of Governors and California Young Lawyers board will be sworn in and Riverside attorney James Heiting will take office as the bar's 81st president. Los Angeles Superior Court Judge Terry Friedman will be sworn in as the new president of the California Judges Association and the CJA board also will take office.
Greenhouse
New York Times Supreme Court correspondent Linda Greenhouse, who received a Pulitzer Prize in 1998 for her coverage of the court, will address the bench and bar luncheon following the morning session. Tickets are $35.
Two awards for helping create diversity in the profession will be given at a Saturday evening ceremony, and following the closing reception, high energy participants can dance the night away at the State Bar dinner dance and musical review. Entertainment will be provided by the Capitol Steps, a troupe of current and former Congressional staffers who poke musical fun at current events, and the Greg Jones Ensemble, a R&B/jazz group of accomplished musicians who include professional artists as well as lawyers, doctors, college professors and business types. The reception is complimentary; tickets to the dinner dance are $75.
Participants can unload some of the extra calories they might have consumed by joining in a 5K fun run or 2K power walk Sunday morning before the convention ends at noon.
The Conference of Delegates of California Bar Associations will meet to debate timely issues and consider potential legislation over three days at the Convention Center, adjoining the Marriott.
For attorneys who face an MCLE deadline, the Annual Meeting always offers one-stop shopping for a single price as an easy way to complete the required hours. More than 200 courses will be offered this year, ranging from new developments in particular fields to advice on the best use of the latest technology to the practical nuts-and-bolts of how to run a law practice.
If your last name begins with the letters H through M, you must complete 25 hours of continuing education by Feb. 1.
Anyone wanting to avoid malpractice problems might stop by at "Really Interesting Lawyer Stuff" on Thursday for an update on ethics issues and ways to avoid liability for malpractice. Are you older and need a job? Check out "Tactics for Experienced Attorneys Seeking Employment" later Thursday. Interested in running for a seat on the bench? A two-hour course will tell you how.
There are courses on substance abuse, Alzheimer's Disease, juvenile court, fee agreements and misleading advertising. Substantive issues in family law, environmental law, immigration, business litigation, intellectual property and bankruptcy will be covered. And how-to advice can be had for those afraid to speak in public, those who have to deal with difficult people or those who need help surfing the net.
For lawyers interested in timely topics, there are sessions on the California corrections system, cyber crimes, attorney-client confidentiality and the federal judicial appointments process.