tested in the bitter crucible of the (1998) shutdown, when almost all the day-to-day operations shrank to almost invisible levels," he said. "It remained viable despite the judges serving on terribly modest pay with next to no staff. I think it had amazing success before, during and after that time."
Sworn in Nov. 1, Stovitz will be joined Dec. 11 by Patrice E. McElroy, a San Francisco sole practitioner, and Stanford E. Reichert, a research attorney for the San Bernardino Superior Court. Each will serve as a hearing judge, McElroy in San Francisco and Reichert in Los Angeles.
McElroy, 48, said her job handling juvenile delinquency and juvenile dependency matters began to overwhelm her life and it was time for a change. "It was a 24-7 job and I was starting to lose my boundaries in terms of clients," she said. "I wanted something where I could serve the public and make some kind of contribution toward preserving the integrity of the bar and the judicial system."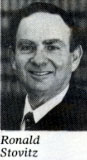 McElroy worked on a peer review panel for a local lawyer referral service, investigating complaints about the attorney members and holding hearings, an experience she hopes will give her a leg up in her new job.
Reichert, 49, said he views the judgeship as an opportunity to use the skills developed over the course of his career as a civil litigator and research attorney, which has included both trial work and drafting memoranda for judges. "It's going to be challenging to learn a new area of the law and to make carefully reasoned decisions," he said.
But he believes a 23-year career that has included sole practice, partnership in a Pasadena firm and government work has prepared him well.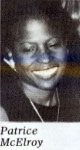 Defense counsel who represent attorneys facing discipline said they were pleased with the appointments, particularly the elevation of Stovitz to presiding judge. "I have the highest personal and professional regard for him," said Ellen Peck, herself a former bar court hearing judge. "He's an excellent choice and will make a wonderful leader for the re-view department and the court itself."
Some lawyers expressed concern about what they view as a high turn-over rate on the court, which is considered to have a long learning curve. "This is a very dense, complicated and sophisticated area of the law," said Los Angeles defense attorney Diane Karpman.
"The bottom line is there's at least a three-year learning curve, so if appointees are transitioned every five years, then there's two and a half to three years where the breadth of knowledge is not exactly what you would hope it to be."

Stovitz called the turnover issue "a legitimate concern" and said he and other veterans on the court will work hard to help the new judges and to hone the court's comprehensive training program in order to reduce the learning curve.
Despite the concern, he said fairness to respondents "in no way" has been affected. "Every appointment of a new judge has seemed to me to be eminently fair," he said.