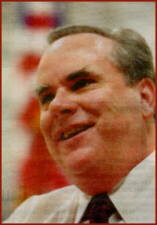 Lockyer supports unified bar,
says criticism is diminished
---
Sen. Bill Lockyer, who once received the State Bar's legislator of the year award, said he voted in the May plebiscite to retain the mandatory bar.
"My personal view is it's better to have a unified bar rather than to splinter into several associations with no combined organization," said the Hayward Democrat, who chaired the Senate Judiciary Committee from 1985-94.
Lockyer, who is of counsel with the Hayward firm of Furtado, Jaspovice & Simons, received his law degree from McGeorge School of Law in 1985 and was admitted to the bar in 1989.
He acknowledged attorneys' complaints about high dues, but said most of the money pays for discipline and consumer protection. "Every profession has that responsibility," Lockyer said, "but the bar is trying to more adequately discipline its miscreants."
As for future dues, which dropped $20 this year for the first time in bar history, Lockyer said there is "always some uncertainty about the progress of the dues bill."
But he said the 1990 U.S. Supreme Court Keller decision has diminished criticism of the bar within the legislature. "It doesn't seem as intensely partisan as it used to be," he observed.