A mover and shaker takes charge
By Nancy McCarthy
Staff Writer
Sheldon Sloan is connected. He counts among his friends former Gov. Pete Wilson, Chief Justice Ronald George and Los Angeles Mayor Antonio Villaraigosa. Framed photos of Sloan and his wife with President Bush are displayed in his home and office. The phone numbers of prominent businessmen and women are entered in the personal digital assistant that he carries everywhere.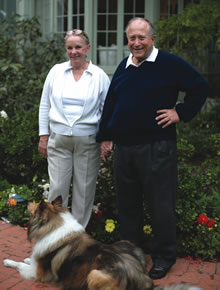 (Click to Enlarge)
"You'll never have a better friend in your life than Shelly Sloan," says Shelby Jean, Sloan's wife of 19 years. "He has lots of friends, great friends. He knows everyone and people remember him."
The 70-year-old lawyer-lobbyist also has a resume listing him as president, chairman or director of a wide range of community, legal and political organizations. To that list will be added one more this month: 82nd president of the State Bar of California. And he plans to put his connections to use, whether winning a multi-year fee bill for the bar in Sacramento or advocating for a proposed civility pledge he hopes lawyers throughout California will endorse.
Indeed, his goals are far simpler than those envisioned by some of his predecessors. He doesn't believe in reinventing the wheel every year, doesn't want to be involved in the bar's nuts and bolts, favors building on existing programs and wants the bar's five vice presidents to step in for him occasionally. "The bar president doesn't have to be at every single meeting," he says. "The president is the chairman of the board, not the CEO, and I think it's really important to know the difference. I'll do what I have to do and I'll make sure everything's all right. I want to do the right thing."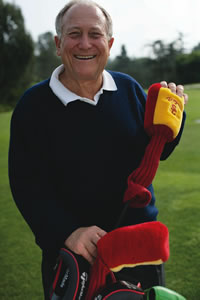 (Click to Enlarge)
Those who know him well say his problem-solving abilities, particularly his skill at sizing up issues, will help him do just that. "I don't want this to sound like a criticism, but Shelly is a short-attention-span person when it comes to making a decision," said Don Webb, a longtime friend and president of Cordell Corp., a management firm for major public developments. "He's very self-confident, very knowledgeable and very flexible in terms of trying to build a consensus. But once he sees what needs to be done, he wants to make something happen."
Beyond that ability, Webb singled out what he called Sloan's high character. "I want to emphasize how principled he is."
Los Angeles County Counsel Ray Fortner, who's been a friend of Sloan's for more than 30 years, called him a voice of reason and a man who's thoughtful about issues. Besides his problem-solving abilities, Fortner said Sloan's sense of humor and sense of balance go a long way toward building consensus. "He doesn't say a lot, but when he says something, everyone listens," Fortner said.
Added his wife, "He has a very measured hand in any situation. He'll be absolutely on target."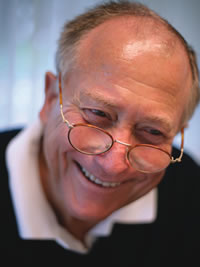 (Click to Enlarge)
Sloan has been of counsel to Lewis Brisbois Bisgaard & Smith LLP for eight years in addition to running his own firm, where he provides political and legal advice and lobbies before public agencies on issues of land use, real estate, construction and business law. He represents contractors, developers, brokers and operators of real property projects; among his clients are Los Angeles World Airports (LAWA), which owns and operates LAX and three other airports, developer Castle & Cook, Parsons Engineering, the L.A. County Sanitation District and K. Hovnanian, a large home builder.
He works on about four hours of sleep a night and on a recent typical day, he'd been up for several hours before meeting visitors at 7 a.m. at his Pacific Palisades home. He put in about an hour at his office at the corner of Sepulveda and Santa Monica Blvd. in west Los Angeles, where bookshelves are crammed with photos of his family and the walls are covered with more photos, commendations and contemporary art.
Near Sloan's big glass desk is a Sam Francis poster of the Los Angeles Music Center, a memorial of Sloan's chairmanship of the Fraternity of Friends of the Music Center. On the same wall is a framed 1962 letter from then-Deputy Attorney General Byron White, appointing Sloan to his first job as a lawyer in the Justice Department at an annual salary of $6,435. Below that is an engraved silver tray he received when his term as president of the Los Angeles County Bar Association ended.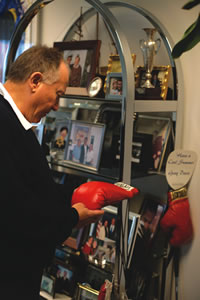 (Click to Enlarge)
"I'm very, very organized," he said as he checked his e-mail and snail mail. "I've got too much on my plate to not be organized."
Diane Leckner, the vice president of Sloan's company who has worked with him for 24 years, describes her boss as very demanding, a great administrator and a man who treats everyone equally. "He just lets you go as soon as he is confident in your abilities. He is one of the smartest men I know," Leckner said.
Sloan's calendar that day included a couple of conference calls, a meeting of a youth foundation committee at the sheriff's headquarters, lunch with the Association of County Counsels, where he delivered short remarks, a good deal of time on the phone and computer, and an appointment for his dog with the vet.
His PDA dinged constantly, with either phone calls or e-mails. Dressed casually — he seldom wears a suit — he moved comfortably among people he knows and those he'd never met. "He really puts people at ease," said Fortner.
He has the ability to listen to two conversations at once or otherwise multitask (he confesses to working New York Times crossword puzzles during State Bar board meetings). For example, while driving to a meeting, he listened to a conference call, muted on his PDA, and carried on a conversation with his passengers. He stepped in to the call at the very moment his advice was needed. "My job is to get the job done for the client," he said, adding later, "I don't know a better way to make a living."
Born in Minneapolis on Christmas Day 1935 to Leonard and Mary Sloan, Shelly and his older sister Roberta grew up in Los Angeles. His physician dad bought a small private practice in Yuba City, but soon decided to become a surgeon and trained in Hungary at the University of Budapest. He moved the family to Los Angeles, where Shelly was educated in public schools, lettering in tennis and basketball in high school. He enrolled in UCLA, earning a BS in business administration.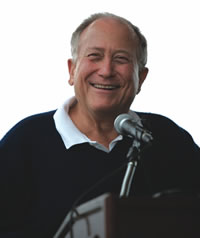 (Click to Enlarge)
Although he wanted to be a builder, Sloan said fear of the draft prompted him to go to law school, where he was exempted by a student deferment. Ironically, he walked through a plate glass window while in law school, wrecking his knee and permanently exempting him from the service. In a further irony, Sloan is now the president of the local draft board.
He graduated from the University of Southern California law school in 1961 and, although he planned to practice construction law, he headed for the Department of Justice in Washington, D.C. One of his dad's patients, U.S. Sen. Clare Engel, urged him to go to the capital to learn how the world works. "He said it was important to be in the bureaucracy, to know how it works and how they think," Sloan recalled. "It was great advice," particularly for a man who would eventually work in a world of construction, land use and government agencies. Sloan returned to Los Angeles in 1963, joining Brown & Brown, a leading firm in the construction industry, and became a trial lawyer primarily representing contractors and sub-contractors.
He began to make political connections when Gov. Ronald Reagan named him in 1970 to the Board of Registration for Professional Engineers, where he started pressing the board to enforce disciplinary mechanisms already in place.
"I thought they weren't doing their job," he said.
His efforts drew the governor's attention, and in 1973 Reagan named Sloan to the Los Angeles Municipal Court. It was not a good match, he said. He gave up a lucrative law practice when he had two small children and a house in Beverly Hills. He quickly grew bored and, he learned, he's not suited for the job temperamentally. "I was disappointed by the quality of lawyering," he said, "and I'm not one to keep quiet.
"It was painful," he added. "So painful I didn't want to do it any more."
So after three years he returned to Brown & Brown, but phased out of litigation and into real estate, representing developers. He went to work to build his budding political contacts, realizing "you had to have access to everyone along the chain to be effective for your client."
Sloan also became active in the Republican Party, and although he turned down a request from then-Sen. Pete Wilson to become a federal judge, he agreed to head Wilson's judicial selection committee, whose members included future California Chief Justices Malcolm Lucas and Ronald George.
He later chaired a judicial vetting committee for the Los Angeles County Bar Association and eventually served on the LACBA board of trustees, becoming president in 1996. There, under the guidance of executive director Rich Walch, "I learned to listen," he said. "If you have a good executive director, they'll protect the organization and they'll protect you."
He also learned to delegate work, one of his strong suits and something he plans to do as State Bar president. In fact, he has delegated the job of putting together a civility pledge to Los Angeles public defender Marguerite Downing, a bar vice president.
Sloan said he's noticed that in the years since he started to practice, "the civility that used to exist has dissipated. A lot of lawyers don't know how to behave." As examples, he cites tactics like setting depositions on the Friday after Thanksgiving or during the Christmas holidays, needless subpoenas, refusals to continue a proceeding or setting two depositions at the same time.
"You don't have to do that to be a successful lawyer," Sloan says. "It doesn't weaken you to be civil or accommodating. It's just that (some lawyers) feel that's what they have to do to get an edge."
As a result, he'll focus in the coming year on developing a pledge, using existing pledges from throughout the state (remember, he doesn't want to reinvent the wheel). The tricky part, he admits, will be getting attorneys to sign on. He hopes to set up meetings with a cross-section of lawyers that will include the heads of large firms, trial lawyers and defense bars, solo and public lawyer leaders and community leaders. "We'll ask them to contact others, sign on and enforce the pledge," he said. In addition, he'll ask that they sign on to existing pro bono and diversity pledges.
"Nobody's going to cure the problems, but maybe I can shed some light on them," Sloan said.
He also wants to focus on the bar's pipeline to diversity project, aimed at encouraging young people of all backgrounds to become lawyers. He'll also use his legislative contacts to try to win a multi-year fee bill.
Over the years, Sloan has been involved with the L.A. County Art Museum, the Coliseum Commission and the Music Center, the Guardians of the Jewish Homes for the Aging, the Coro Foundation and the Harvard-Westlake School Board of Trustees. "He is very generous with his time," said Don Webb, "and he has an interest in everything. He tends to be very empathetic."
Sloan says he's cut back now, wishing to spend more time with his large family.
He and Shelby Jean, who is chairman and CEO of Tricap Corp., a real estate investment firm, live in a seven-bedroom home in the hills above Santa Monica that once was owned by Johnny Weissmuller, the Olympic swimmer who played Tarzan in 12 films. Each had two children when they married, and the pair dote on their nine grandchildren. The family room of their home is filled with children's toys, including an electric kid-sized golf cart and a pedal-powered Mercedes that Sloan won in a golf tournament.
They recently bought a large home in Rancho Mirage, both for big family gatherings and as a retirement place. The couple usually play golf Sunday morning (Sloan's handicap is 18 or 19) and try to squeeze in an occasional tennis match. Sundays are reserved for the family, and many Saturdays Sloan can be found attending a grandchild's soccer or football game.
Although he has little time to read or watch television, every week Sloan catches "All About Jim," starring son-in-law Jim Belushi.
"I'm not in a hurry to retire," he says. "I don't want to ever retire totally. I'll be happy when I get to spend more time with my family."