Monterey beckons lawyers to the 81st Annual Meeting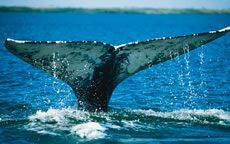 (Click to Enlarge)
At the State Bar's Annual Meeting in Monterey next month, California attorneys will find dozens of MCLE programs on topics ranging from legal practice in China to computer forensics to being an ethical rainmaker. For the first time, courses will be organized among four educational tracks: technology, solo practice, substantive law and practice skills. Specialized programs for the young lawyer will be offered as well as those designed for an advanced audience.
And in another first, the bar has taken a series of steps, such as using environmentally friendly paper, to "green" the meeting, and is asking attendees to do their part as well.
The 81st Annual Meeting, from Sept. 25-28, will take place in a spectacular coastal setting that is home to a world-renowned aquarium and many other visitor attractions.
It will feature former Senate majority leader Tom Daschle, marine scientist Dr. Sylvia Earle and former U.S. Solicitor General and current law professor Drew S. Days III as speakers. Chief Justice Ronald George will keynote the California Women Lawyers' 34th annual dinner and also will present his State of the Judiciary address.
Holly Fujie will be sworn in as the bar's third woman president and five new members of the board of governors will take office. The Conference of Delegates of California Bar Associations will hold its 74th yearly meeting, artists can exhibit their paintings, photographs and sculpture, and attendees can work off the calories consumed at various events in a 5-K fun run/power walk.
The president's reception will be held at the Monterey Bay Aquarium ($65 per ticket) and "A Night With Judy Garland" is the theme of the annual dinner and cabaret ($75 each).
Participants can check their e-mail and keep up with the demands of their practices by taking advantage of one of the Internet kiosks located throughout the meeting. One hour of MCLE credit in prevention and detection of substance abuse can be earned by picking up a complimentary self-study audio CD at the bar's Lawyer Assistance Program booth in the exhibit hall.
The remainder of the required hours can be earned through a wide range of educational programs, including credit in all of the subfields, as well as legal specialization credit. Members of compliance group 2 (last names begin with H-M) must complete 25 hours of continuing education by Feb. 1.
The green initiatives include a program sponsored by the Real Property Law Section, "How to Make Your Law Practice Green," efficient-emission shuttle bus service, and the use of sustainable products throughout. The bar is asking participants to do their part by carpooling to the Monterey peninsula, using a shuttle service at the meeting instead of their cars, and registering for the convention online.
Details of the meeting can be found at calbar.ca.gov. Participants can save $100 by registering by Aug. 27. Registrants are eligible to receive a free State Bar section membership for the last half of 2008 by enrolling via the pre-registration form in the meeting preview, which can be found online. Hotel reservations must be made online.