OFFICIAL PUBLICATION OF THE STATE BAR OF CALIFORNIA
November, 1996

A jury of my peers? ...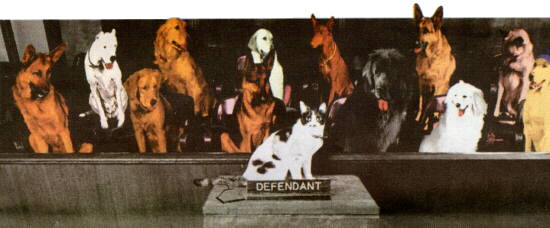 Justice often is in the eyes of the beholders, as illustrated here in a scene from the State Bar-produced documentary on the jury system. The half-hour program, 'Juries on Trial,' aired on PBS stations throughout the country this fall and will appear on several California stations in coming months.
... I don't think so
The jury system may be on the brink of collapse, but bar leaders say reform must be visionary, not idle tinkering

---

By Kathleen O. Beitiks
Staff Writer

Rarely does the sight of a jury summons in the daily mail elicit whoops, cheers or high fives. In fact, chances are good that a call to jury duty is met with groans, annoyance and even the decision to ignore it. That attitude has members of the California legal community concerned, concluding that the state's jury system is in need of reform.




UPDATE

CHIEF JUSTICE APPEALS
TO LAWYERS TO ASSIST
INDIGENT CALIFORNIANS


Just use us, or send us home
By Gale Holland

Two painfully long hours after I reported for jury service in the downtown Criminal Courts Building in Los Angeles, the presiding judge addressed us via closed circuit TV. The gist of his remarks was that although he knew jury service could be tedious and frustrating,

did we know we were part of a grand tradition dating back to old England? As his comments stretched on, I caught only snatches ... William the Conqueror ... the English common green ... jury of your peers.