Henderson, a 1997 scholarship recipient, believes that contributions to the foundation continue to have an impact through the recipients. For the past two years, she's interned as a legislative project coordinator in the governmental affairs office of the Judicial Council's Administrative Office of the Courts. She recently passed the California bar examination. And some day, she says, she hopes to work in education policy. "You help someone who helps someone else," she said, "and your generosity is magnified."
This past year, attorneys showed unprecedented generosity to the foundation. For the first time, a suggested donation amount ($50) was printed on the bar's fee statement, and attorney contributions jumped from an average of $25,000 a year to nearly $900,000. Corporate donors also make contributions. But the unexpected windfall from some 17,000 attorneys both heartened and astonished foundation supporters.
In response, the foundation solicited a survey to ensure that attorney contributors realized that such donations are optional and to find out their reasons for donating. What the survey concluded was that the vast majority chose to donate, and more than three-quarters did so because it was "the right thing to do" or because of their commitment to foundation programs.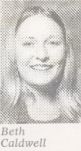 UCLA law student Beth Caldwell, a recent scholarship recipient, sees long-term benefits in contributing to the foundation. "I think that by investing in education, not only in the classroom but by allowing students to participate in a lot of volunteer activities," she said, "you're directly contributing to the training of the next generation of lawyers who are committed to public service."
As an undergraduate sociology major, Caldwell never considered becoming a lawyer. But while working in a methadone clinic and a community-based violence prevention program after college, she said, she discovered "a real need for legal services."
Now in law school and a master's degree program in social welfare, Caldwell still finds time to regularly counsel elementary school students who've witnessed murders or whose parents are in prison. And recently she organized a "Know Your Rights" workshop for high school students. In addition to scholarships, the 10-year-old foundation distributes grants to law-related education and public service programs that, for example, assist domestic violence victims and provide parolees with attorney mentors.
Another option appearing on the fee statement is a suggested $10 contribution to the Conference of Delegates. After Gov. Pete Wilson's 1997 veto of the bar's funding bill, the legislature required the conference to become self-supporting. Now operating on a shoestring budget, the conference solicited $3 donations on last year's fee statement. Although about 28,000 attorneys contributed, the return fell far short of the funding needed to staff the conference and reinstall a full lobbying program, says conference chair Laura Goldin.
Conference supporters say the decades-old institution provides a unique opportunity for individual attorneys who see shortcomings — large or small — to trigger changes in the law. Annually, some 600 delegates from more than 100 local and specialty bar associations statewide gather to debate and vote on proposed legislation. Delegates then seek bill authors for some of the approved proposals — and shepherd them through the legislature. Longtime delegates cite glowing examples of making a difference through the conference.

Take Sen. Sheila Kuehl (D-Santa Monica). As a conference delegate, she became so involved in the legislative process that she finally ran for an Assembly seat and won. (She recently was sworn into the Senate after six years in the Assembly.)
In the early 1980s, Kuehl said, she and six fellow delegates from the Women Lawyers' Association of Los Angeles "managed to shape, present and get passed virtually every important piece of domestic violence legislation." Kuehl acknowledges that other organizations were seeking change as well. But she believes the backing of the conference — as a statewide, representative body — helped her delegation's efforts in the legislature.
As a delegate, Kuehl traveled to Sacramento for the first time. After watching legislative committee meetings for many hours, she said she began to think, "I can do this."
Now, from the perspective of a legislator, Kuehl views the conference as "very, very useful." She notes the shaping and negotiating that goes into a conference resolution and the attorney delegates who provide expert testimony to legislators. She believes it's important to contribute to the conference, she said, "because otherwise, attorneys have no organized voice in the legislature on this great panoply of issues considered by the conference."
In the past, critics have targeted the conference for what they view as the group's liberal political positions. Supporters, however, stress that the conference primarily focuses on "nuts-and-bolts" issues aimed at improving laws. They point out that Gov. Wilson, a critic of the conference, actually signed dozens of conference resolutions into law.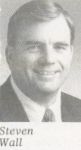 Steven Wall, a San Diego Bar Association delegate who describes himself as a "middle-of-the-road Republican," has seen the conference evolve over the past 25 years. He portrays it as a valuable institution in which attorneys from diverse backgrounds and perspectives gather to exchange ideas. "It's very broadening," said Wall, a former conference chair.
Soon after becoming a delegate in the early 1970s, Wall drafted a legislative proposal to give trial judges the power under the Code of Civil Procedure to determine which issues should be tried first in a case. The resolution won conference approval, was introduced as a bill and became law, he said.
"That really fired me up," recalls Wall, a partner with Luce, Forward, Hamilton & Scripps. "It's made a significant difference in the administration of justice."
Membership in one or more of the State Bar's 16 special sections, which focus on particular practice areas and issues, is another option listed in the fee statement. With roughly 59,000 members, the sections provide educational programs, publications, web sites and opportunities for shaping legislation. Longtime members insist that the networking opportunities and the chance to be kept up-to-date in one's particular practice area alone warrant membership.

San Francisco attorney Jonathan Rivin initially joined the Real Property Law Section in the early 1980s for the educational programs and the California Real Property Journal. Around 1990, he joined the finance sub-section to help build his law practice and become a more skilled attorney. Now, as section chair, he's experiencing additional benefits. "I think that it has brought in particular clients," said Rivin, a partner at Dudnick, Detwiler, Rivin & Stikker. "It's been good for my personal reputation, and I think it's reflected well on the firm."
One of Rivin's three partners also is active in a section. "With the two of us being so active, it's put the firm in a position that small firms don't usually attain," he said.

San Mateo attorney Marie Hogan, in-house counsel at Bay View Capital Corporation, first joined the Business Law Section more than a decade ago in order to work on its Uniform Commercial Code Committee. Hogan, whose practice involved the code, relished the idea of helping to improve it. "You have a chance to, frankly, shape the law," she said. "So it was very enticing."
Hogan, a former co-chair of the council of State Bar sections, believes that some 15 to 20 areas of the law would not be regularly updated or improved without input from the sections.
Hogan also points out that several sections, such as the law practice management and technology section, don't focus on a particular area of practice. Instead, she said, they provide benefits and education "that would be of interest to a lot of practitioners."
After the 1997 veto, the sections, too, were made self-supporting. Initially, the sections saw a dip in membership and volunteer morale. Two disbanded. However, section leaders say membership and morale now seem to be on the upswing. Says Rivin: "There's been a real resurgence of interest and energy."