Wilson vetoes fee bill; bar moves to secure funding

---
The State Bar is asking its members to pay voluntarily their 1998 dues after Gov. Pete Wilson vetoed the bill authorizing collection of annual bar fees. Wilson, declaring that the requested dues of $458 are too high and the bar has strayed too far into the political arena, returned SB 1145 to the state Senate on Oct. 11 with a harshly worded message.

The bar "has done its best" to verify the charges of disgruntled members who have characterized the organization as "bloated, arrogant, oblivious and unresponsive," the governor wrote.

CONTINUED ...

UPDATE
BAR WILL ASSESS $77 FEE, ASK MEMBERS TO PAY THE REMAINDER VOLUNTARILY
Bar officials expect newly revised 1998 fee statements to be mailed to members in mid-November, the second time in 12 years that the membership has been called upon to pay dues voluntarily.
Gov. Wilsonís veto of the bill which would have authorized the State Bar to collect dues for the next two years has led to bar President Marc Adelmanís call for voluntary payments.
Mandated fees of $77 for discipline ($27), the client security fund ($40) and the building fund ($10) are set by statute and not affected by the governorís veto.
Mandated fees are due by Feb. 1, and Adelman is asking that voluntary payments be submitted at the same time.
CONTINUED ...
The question looms again:
Will California's bar remain unified?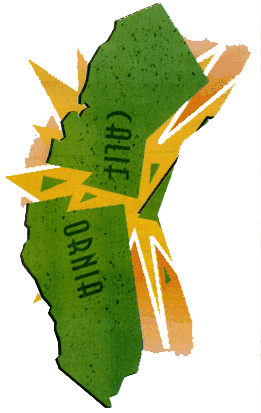 As the State Bar wrestles with what one former president described as "the greatest crisis in its 70-year history," the question arose again: What should the bar look like in the future?
Bar backers hope to salvage as much of the existing structure as possible while reaching a compromise acceptable to Gov. Pete Wilson and the legislature. One lawmaker suggested it is time to revamp the dues collection mechanism, and another bar supporter said the Supreme Court may have to step in if a compromise cannot be reached.
But cheered by Wilsonís veto of the barís dues bill, critics suggest options ranging from splitting the bar into mandatory and voluntary components to divestiture of all political activity.
CONTINUED ...